The U.S. Immigration process is certainly not the simplest process in the world. Among its many steps is the famous Immigration Form I-130, the family immigration form for current U.S. citizens, officially known as the "Petition for Alien Relative" form.
As with most forms, there are plenty of possible errors that can have damaging effects of varying repercussions. Some of the most common Form I-130 errors include:
Hard to read forms. These can either cause confusion or delay on the end of the agency overlooking your forms, and can even cause your form to be incorrectly disqualified because of some mix-up. Illegibility and translation errors are serious mistakes that are, unfortunately, all too easy to make.
Incorrect filing. Forms are rarely easy to understand, and the Immigration Form I-130 is no exception. Putting the right information in the wrong place can delay your form. Even worse, a filing error can make it look like you're lying, even unintentionally, which has even more permanent consequences.
Incorrect mailing. If you think mailing in form I-130 is as simple as just dropping it in the box with a stamp, you're mistaken. Many people who fill out the form perfectly will have processing delays specifically caused by incorrectly mailed forms.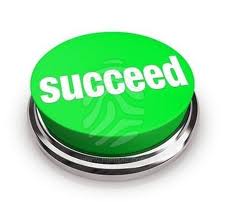 The consequences of family immigration form I-130 mistakes can range from delays to rejection to permanent disqualification. If you mail your form incorrectly or make one of many filing errors, you'll likely see a significant delay (a 6 month wait to get a response is not uncommon).
More seriously, if you are deemed to have lied on your form, you may never be allowed to re-file, even if it was an honest mistake. This is one of the biggest reasons that many people choose to get affordable Form I-130 help. This ensures the right information goes in the right place, and greatly reduces the chance of a translation error.  You can then print Form I-130 with your answers fully legible to again eliminate confusion.  Mailing instructions are provided so you know exactly how to avoid the delay of an incorrectly mailed form.
Family immigration forms shouldn't make the U.S. Immigration process any more complicated than it is already. Taking advantage of Form I-130 help is a good way to keep things simple.

Eugene Jones is a principal in www.ImmiGreatNow.com.com which provides web solutions for family Immigration. Eugene is also a principal in www.connect4business.com a lotus domino manufacturing solution and www.nauvou.com.com web based solutions for customer support.